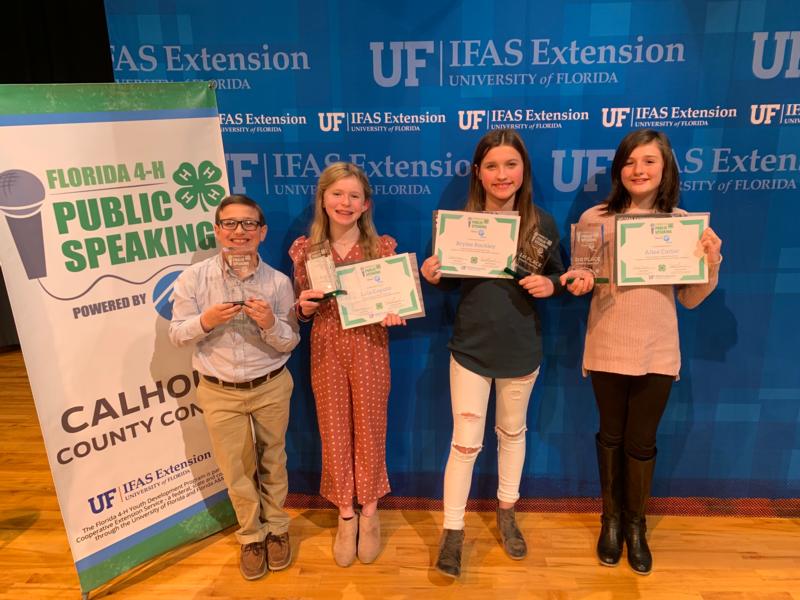 Please join us in congratulating the Altha students that did an awesome job in the county wide 4-H Public Speaking Competition! Six trophies were given out to Calhoun County Students and Altha brought home four of them!
Elementary Division:
2nd Overall- Lola Caputo
3rd Overall- Braydon Jones
Middle School Division:
1st Overall- Brylee Rackley
3rd Overall- Allee Carter
We are proud of all these students and the teachers that helped prepare them along the way.